Eid Mubarak – Saturday, July 9 Prayer Schedule
July 12, 2022 @ 8:00 am

-

August 7, 2022 @ 5:00 pm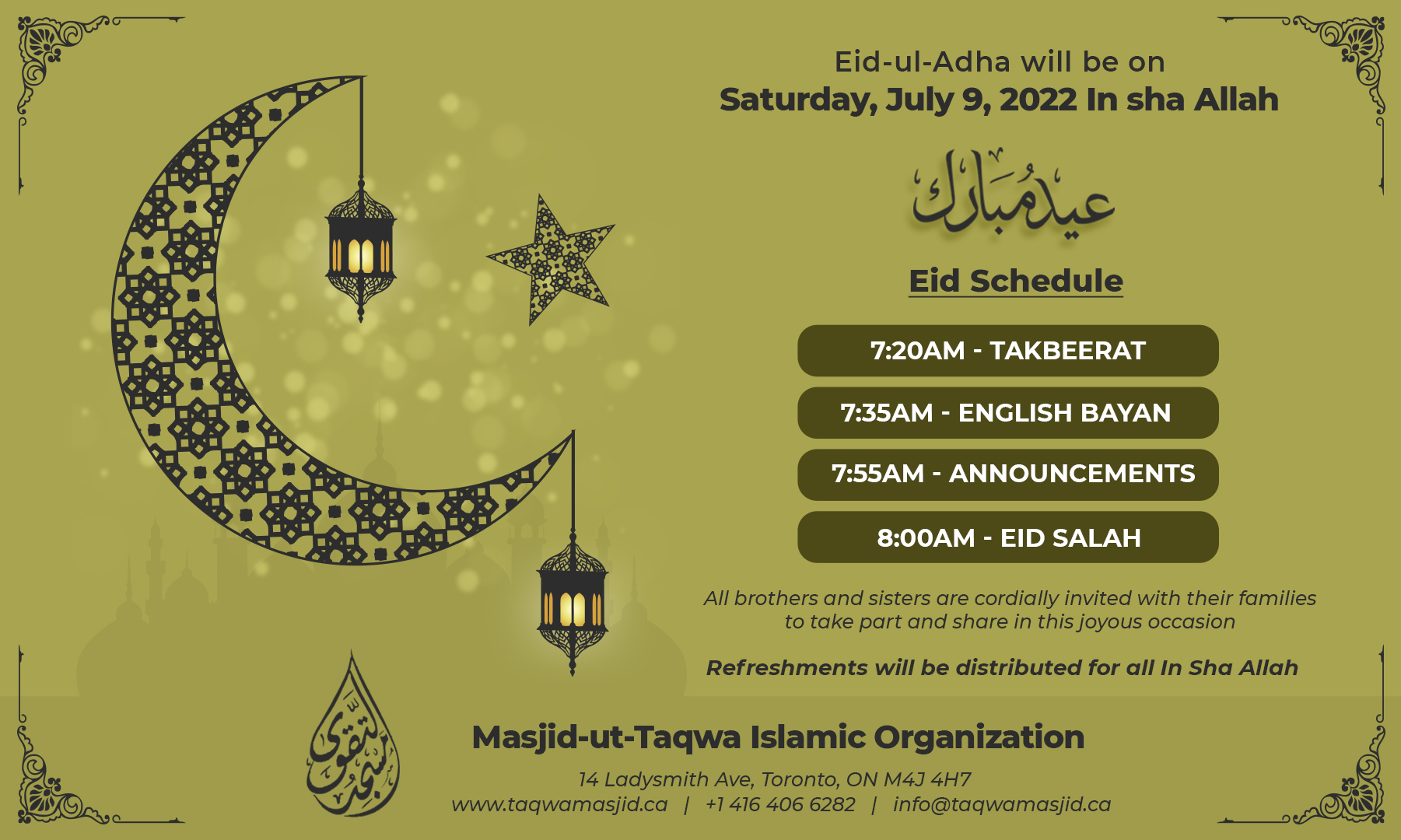 Assalamu Alaykum Warahmathullahi Wabarakaathuh
We thank Allah for letting us witness the blessed month of Dhul-Hijjah, in a state of Imaan and good health. And we pray that Allah accepts all our good deeds during these best ten days of the year.
Eid-ul-Adha will be on Saturday, July 9, 2022, inshaAllah
Please see below for the Eid schedule:
7:20 AM – Takbeerat
7:35 AM – English Bayan
7:55 AM – Announcements
8:00 AM – Eid Salah
All brothers and sisters are cordially invited with their families to take part and share in this joyous occasion.
JazakAllahu Khairan